Our History
BC Technology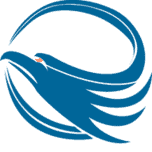 Brad Whitsitt, owner, has been delivering custom automation systems and products since 1984. Systems include material handling, pharmaceutical production, and automotive production. Products include flight simulators, radon detectors, and remote communication devices.
With a passion for professional flying and flight instructing, Brad started Xwind LLC in 2006 in order to engineer and manufacture motion-based flight simulation hardware. Brad combined his flying and engineering background to solve complex training issues with simulators that are affordable to the average pilot.
The success and growth of Xwind, LLC led to the founding of BC Technology, LLC in 2014. Brad wanted to apply his vast experience in mechanical, electrical, electronic, software, and successful manufacturing to help other customers who are wrestling with how to get a new product up and running or to improve an old one.
Brad is a native of Indiana and he currently resides in Indianapolis with his wife, Carol and daughter, Amelia and their family dog Nala. Along with spending quality time with family, he enjoys photography, playing the guitar, and astronomy.
The complexities of how to find parts and reliable manufacturers, such as laser cutters and machine shops, make the job of developing a new product daunting.  Electronic hardware changes so fast that a successful product may become obsolete in a few months.  We understand these challenges and have experienced them first hand as a manufacturer.  What seems like a low cost solution at the beginning can lead to a high cost support problem during the life of a product.
We love tackling these complexities and finding solutions to daunting challenges.
BC Technology helps clients leapfrog over the many product development pitfalls.
We assist clients with engineering services to help them develop, refine, or produce their product or control system.  From an idea to product support after production, we provide assistance so that the end result will be profitable.  We are also able to help at any step.  Our flexibility allows our clients to have just the right amount of help and at just the right time.
We take pride in developing ideas and producing great results, even on a limited budget.
Give us a call.  Sometimes just talking it over with someone who understands, can be a great beginning of your success!